What we do
As partners we share a commitment to ensuring health and social care services work well together for the benefit of those that need them and their carers. The Social Services and Wellbeing (Wales) Act 2014 places new requirements on all organizations that commission and provide care. The West Wales Care Partnership is working together to respond to those requirements, improving services and joining them up as far as possible so they deliver the best outcomes for our citizens.
Our Priorities
The Regional Partnership Board has identified a number of strategic priorities that it wants to take forward over the coming year to 18 months. Pace setter agencies have been identified within the partnership to lead on each area for the region.
Integrated commissioning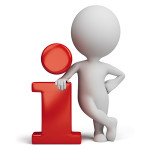 Working effectively together as partner organisations to develop a joined up approach to assessing need for care and support in the region, commissioning those services and working with service providers to ensure services are of the highest quality and available to all who need them.
Prevention and Information, Advice and Assistance
Developing preventative services within our communities and adopting a consistent regional framework for prevention
Supporting the development of social and micro-enterprises as a key element of the prevention 'market'
Embedding Information, Advice and Assistance services across the region which help people help themselves, ensure people are signposted to appropriate support in their communities and reduce the need for people to have ongoing care and support
Developing Dewis Cymru and Infoengine as 'go to' sites for citizens and professionals and linking these with the NHS 111 service
Service Integration and Pooled funds
Identifying opportunities for the further integration of services and establishing pooled budgets to help provide seamless services and make best use of available resources
Transforming learning disability and mental health services
Continuing a move away from intensive, institutionalized care and ensuring a range of community-based support is available to help people with a learning disability or mental health problem to remain independent and participate fully in society Pace setter: Hywel Dda University Health Board
Implementing the Welsh Community Care Information System (WCCIS)
Rolling out a single electronic system across social services and community services within the NHS, which will simplify interaction with the public and improve the sharing of information across agencies.
Workforce
Developing a regional strategy to attract people to care and support as a sound career choice and ensure staff are equipped to deliver modern, responsive and integrated services
Ensuring that available funding such as Social Care Wales Workforce Development Programme (SCWWDP) and Facilitation Grant supports a modernised workforce and achieves consistent standards and practice across the region
Carers
Recognising the hugely significant contribution that carers make to the wellbeing of vulnerable people and in preventing the need for formal care and support, investing in the identification of carers and commissioning a range of support to facilitate carers' wellbeing and resilience
Ensuring the needs of carers remain central in the wider redesign and modernisation of services
Welsh Language
Working together to ensure the 'active offer' is available across West Wales, meaning that people can access care and support through the medium of Welsh if desired
Establishing a regional community of practice to share approaches and maximize impact