Documents
This section contains a range of the documents that have been published by or are related to the partnership.  The documents automatically open when you click on the link.  Please note, you will need a copy of Adobe Reader on your device in order to open the individual files, if you decide to download them.
Gorllewin Cymru Iachach: Grŵp Datblygu Gofalwyr Gorllewin Cymru
Adroddiad Blynyddol 2020-21

Bwrdd Partneriaeth Ranbarthol Gorllewin Cymru A droddiad Blynyddol 2019-20
Mae pedwerydd Adroddiad Blynyddol Bwrdd Partneriaeth Ranbarthol Gorllewin Cymru yn tynnu sylw at ein prif gyflawniadau yn 2019-20 ac yn egluro sut rydym yn parhau i drawsnewid ac integreiddio gofal a chymorth i wahanol grwpiau yn ein cymunedau.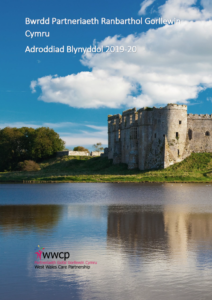 Bwrdd Partneriaeth Ranbarthol GorllewinCymru Adroddiad Blynyddol 2018-19

Grŵp Datblygu Gofalwyr Gorllewin Cymru Adroddiad Blynyddol 2018-19
Asesiad anghenion tai a llety ar gyfer pobl ag anableddau dysgu yng Ngorllewin Cymru hyd at 2037
Asesiad o'r Angen am Dai a Llety Arbenigol ar gyfer Pobl Hŷn yng Ngorllewin Cymru

Bwrdd Partneriaeth Ranbarthol Gorllewin Cymru Ardroddiad Blynyddol 2017-18


Bwrdd Partneriaeth Ranbarthol Gorllewin Cymru Ardroddiad Blynyddol 2017-18 Fersiwn hygyrch

Cynllun Ardal Gorllewin Cymru 2018-2023

Cynllun Ardal Gorllewin Cymru 2018-2023 Fersiwn Hawdd ei Darllen
Asesiad Poblogaeth Gorllewin Cymru Mawrth 2017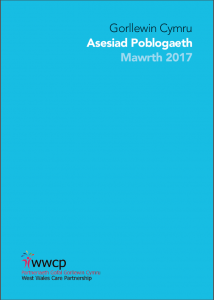 Statement of intent for Older People with Complex Needs
Statement of intent for Learning Disability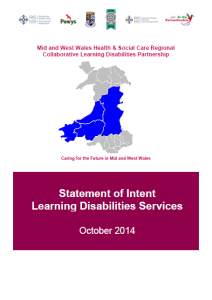 Model of Care and Support for Learning Disability
Market Position Statement for Older People's Services
Market Position Statement – Services for Older People
Appendix A Needs Analysis      Appendix B Market Analysis
Market Position Statement for Complex Needs
Bwrdd Partneriaeth Ranbarthol Gorllewin Cymru Ardroddiad Blynyddol 2016-17